Join us at MoodleMoot Global 2023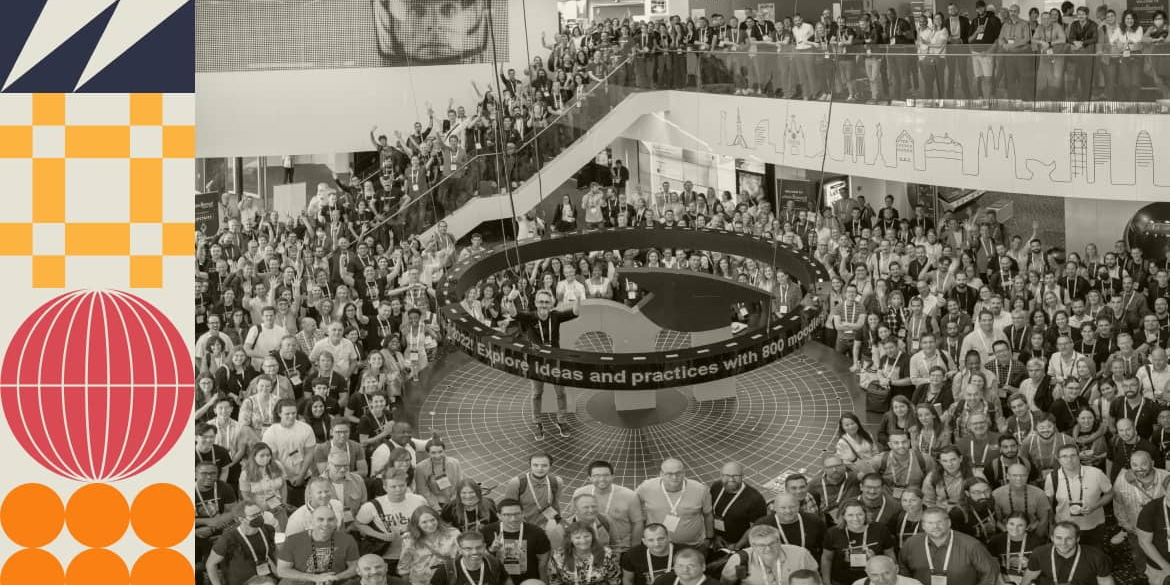 In September Moodle HQ organizes a global conference where Moodle enthusiasts from all over the world come together to share ideas, collaborate, and learn from each other. The Sparkfore team attended the event for the first-time last year, and it was a wonderful experience. With more than 800 attendees, there were so many people to meet and have interesting discussions with.
This year's MoodleMoot Global conference runs from 19-21 September 2023 in Barcelona, Spain. For more information and registration, visit moodlemoot.org/.
Engaging conversations
Last year we held a seminar called Using a DevOps approach to increase Quality, Profitability, and Stability. For us, having a DevOps approach means a holistic view of the Moodle services that we provide. In all key decisions, our senior IT and developers are involved to make sure that we consider every aspect of the services that we provide before doing any development – or planning - of new features. In this presentation, we talk about how we work with planning, development, and deployment to increase quality, stability, and customer satisfaction. We also explain why it takes us less time now to update all customers' Moodle installations, than it did to update one installation seven years ago. Click here for the full playlist from Moodle Moot 2022.
This year's program
The provisional program for Moodle Moot 2023 has just been released (please note this is subject to change). Unfortunately, we won't be doing any presentations this year. Instead we want to share one of the abstracts we submitted that was not accepted. Don't hesitate to reach out to learn more as we would be happy to tell you more about this story!
Investigating the best way to deliver digital training
What type of digital training is most effective for reaching micro, small and medium sized companies within the agricultural sector in Sweden? This question was formed by the Swedish Agency for Economic and Regional Growth and the Rural Economy and Agricultural Societies, Hushållningssällskapet.
In 2023, a project co-funded by the European Union was started, to investigate successful ways of implementing digital knowledge transfer about business development to entrepreneurs in rural areas. At the core of this project, we have Moodle LMS, serving as a knowledge hub providing a framework to increase the target group's digital maturity. The goal of the project is to develop digital skills that will lead to implementation and increased digitization.
The method used is running multiple "A-B" tests, with the same course content, but the presentation and communication around the courses differs. To carry out these tests, we have created two new features, Elearnspark and Sparkfore Course Messages. The message tool can send out different types of messages (via email or SMS) including module messages to give a subscription-based delivery and a report showing when a message was sent and when the link in the message was clicked. We are releasing parts of these tools as open source.
The tests will be carried out throughout the summer and the beginning of fall. Initial results indicate that the most effective ways of delivering online training to micro, small and medium sized organizations are using the combination of SMS and module messages. Our results will be presented in a formal report in the fall.
Have a great summer!