The importance of the educator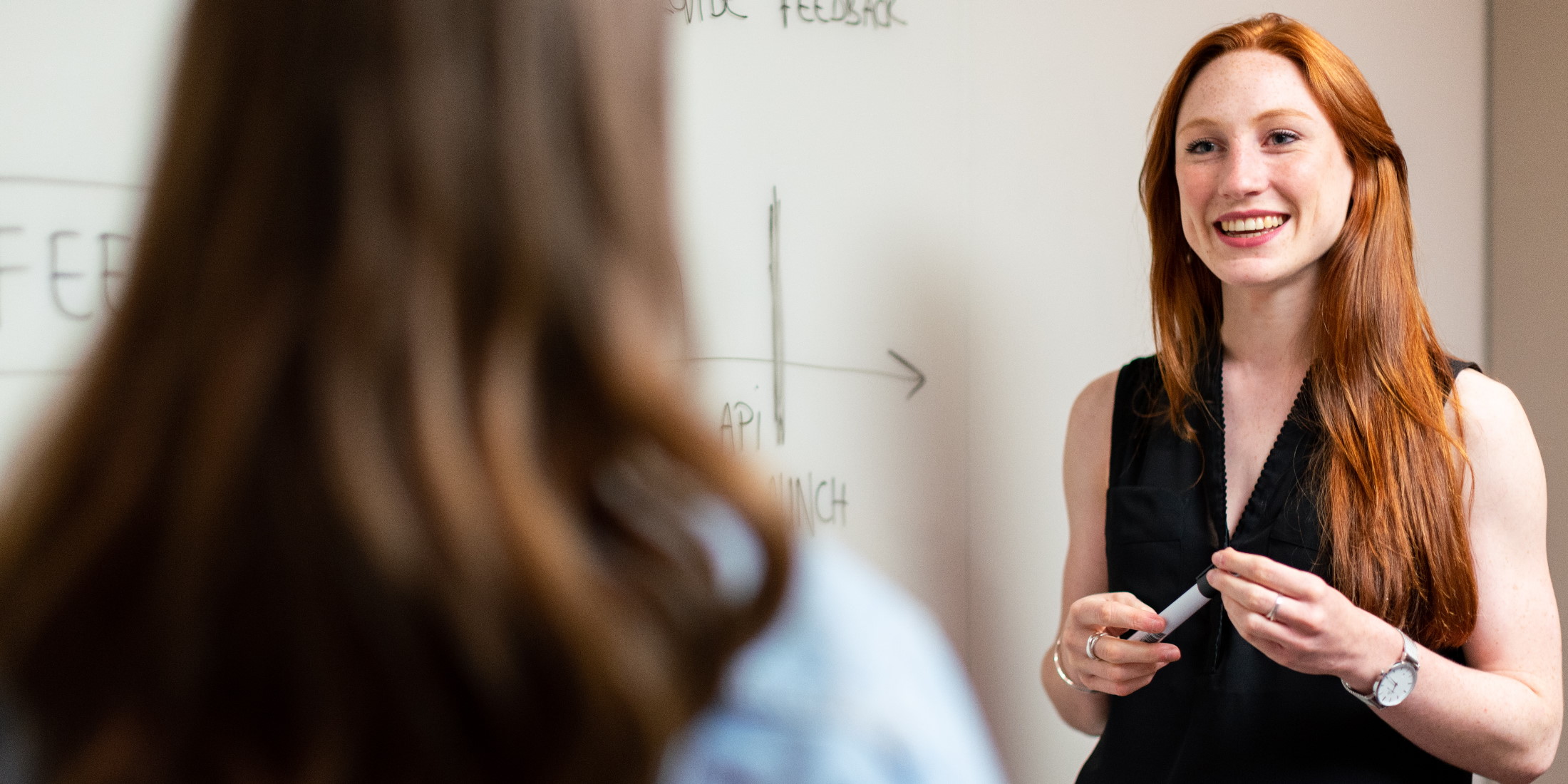 What makes the meeting between the participant and the educator so rewarding? You have probably already realized that while the self-study training is beneficial for reviewing facts and for repetition, the strengths of the instructor-led training are the personal meetings and the social aspects.
A strong training offer includes both parts for self-study and parts together with an instructor. In the text Great opportunities with online learning, we highlighted five advantages of self-study and now it is time to focus on the instructor-led parts.
An educator contributes to a good learning situation by:
Explaining – Humans are made for learning things together with others and few things are as effective as asking questions and having the answer explained by someone knowledgeable on the subject.
Exemplifying – Bringing the topic to life by sharing your own examples, preferably self-experienced, will be memorable to the participant in a completely different way than reading the corresponding information.
Deepening – An instructor can easily move between explaining and deepening the subject corresponding to the target group's prior knowledge and pre-understanding. This means that the content of the training is dynamically adapted to the needs and thus becomes accurate.
Discussing – During an instructor-led training, participants can be guided and encouraged by an instructor to share experiences that they would not otherwise have shared. By talking about a topic and discussing with others, participants reach a deeper level of knowledge.
Creating relationships – In the meeting between instructor and participant there is a social interaction that builds relationships, creates mutual trust and that can lead to returning customers.
Luckily, you don't have to choose one format or the other, on the contrary – hybrid is here to stay! In Sparkfore, you can easily post course events, where the participant can book their seat in the webshop, which let you to manage both self-study and instructor-led training in an efficient way. Contact us for more information!